I have had the pleasure of working with Frank Commendador and Jan Guard Hawaii, Inc. for more than 11 years. Jan Guard has supplied Security services for the Royal Sea Cliff, a condominium complex made up of timeshare units, vacation rentals, and permanent residents. The complex is totally open, meaning that anyone can walk onto the property both from the ocean side or the street side – in other words – a security nightmare!
As the reigning General Manager throughout our relationship, I have valued the professionalism and experienced, trained officers on so many levels.
1) Reliability – Never have we had an issue with the officers being absent or even late. If there have been problems, they have been resolved prior to the beginning of the shift (which in our case is 10 PM – 6 AM).
2) The job of Security - Prior to bringing Jan Guard on, we used to have parties that would get out of hand and go unchecked. That reputation ended once Jan Guard was brought on board. They have been successful in maintaining the peace throughout their shift.
3) Flexibility – Various incidents have cropped up that have prompted a last minute call for help – such as bringing an officer on duty 4 hours early with only a 2 hour notice. I hate to think of the number of times I've done this, but the people in the office have always come through for us – even when those calls have been on weekends!!
4) Emergencies – Frank Commendador has always personally reached out to me in the event of a tsunami, hurricane, and/or earthquake.
5) Willingness to help the operation – Whether it is to escort a new guest to their unit because they can't find it; check in a late arrival; deliver newspaper, etc. – whatever reasonable request has always been met with a "can do" attitude.
6) Expertise – Frank has acted as our Security consultant for a number of issues over the years and we are a much safer, more secure environment thanks to his suggestions.
7) And this all adds up to me sleeping soundly at night – they handle it!!!
Carol Hanna General Manager Royal Cliffs by the Sea, Hawaii.
Burglary and Home Invasions in Hawaii.
Carol Hanna, General Manager, Royal Cliffs by the Sea, Hawaii.



"What our customers are saying"
Robert Garcia, Residential Manager, Craigside Condominiums, Hawaii.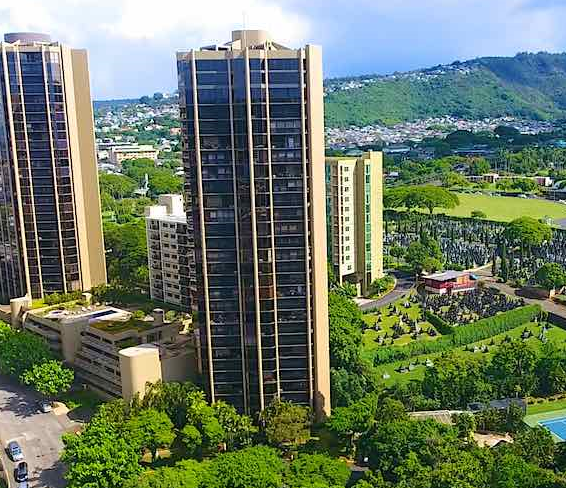 Susan D. Gregg, CMCA, PCAM

" I have worked with several other top named security firms, and none have been as responsive to our needs as Jan Guard Hawaii. President Frank Commendador and his staff have been available and responsive to all requests. The guard staff has been selected to meet the needs of the community and have been dependable and consistent. I would be confident to recommend Jan Guard Hawaii, Inc. to other potential clients."
Bernadette Ledesma Nursing Home

"Jan Guard Hawaii maintains a professional relationship with the nursing facility with periodic checks and assurances that their service is meeting the needs of our nursing facility.
Mr. Frank Commendador, management and staff have been very accommodating and attentive to our needs. The tenure of their service at our facility, is reflective of their quality and value toward customer service."
Rick Merschdorf Lavaman Keauhou Triathlon
"I wanted to thank you and all of your staff who participated in the traffic control for the Lavaman Keauhou Triathlon yesterday. From the planning stages, all the way through the execution of duties, everyone I saw worked hard at making the bike race a safe event. Many of the athletes gave us feedback on the bike course, and the one main comment was that they felt safe out on the roads. This could not have happened without the efforts that you and your personnel provided." Jan-Guard has provided exclusively all of the contract security coverage for the International Ironman World Championships for the past 10 years.
Munekage Morichika

"Jan Guard Hawaii, Inc. services Koyo USA Corp. round-the-clock 24hours/7days, 365days/year. The security officers are all well-trained and responsible individuals with admirable capability and flexibility to handle security-related incidents and/or situations. Through these years, we have found Jan Guard, Inc. to be dependable, trustworthy and at all times conscientious in the performance of the security functions they were being contracted for."
Let us know how we can better support you!
Click Icon to start survey
"What our customers are saying"